Our Journey
Our Journey and commitment in finding ways to manufacturing green!
In 1970 when our journey began; we set out with a very important message, and it is still our most important message to date:
"Proudly made in the U.S.A."
With so much competition and tempting ways to use foreign sources, we continue to stay strong, and find creative niches and special ways of designing our own merchandise, displays and service approach. Our goals ~ keeping our company, our products, our services and our pride right here in the U.S.A.
In 1990 we became a smoke free workplace and in 1998 "Sunburst" once again started making huge strides to become a 'working green company', with endless ways of using far less fuel, energy and power. We incorporated several recycling programs and ecologically safe pollution control systems. These programs help us maintain a high quality environmentally safe product. Now in more recent years we are proud to be a cadmium and lead free manufacturer, allowing you to feel safe with your purchases from our company.
And so our journey continues as we pledge to find ways to manufacture green.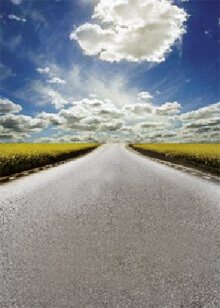 Proudly made in the U.S.A.